After a couple of days delay for weather the ex-RN type 12 frigate HMS Plymouth F126 was towed out of Birkenhead docks during the early hours of today. After spending many years moored and unkempt she was a sorry sight and it certainly was not a fitting end for a vessel with such history.
At the end of the day as i said in an earlier post it all came down to money or lack of it for any realistic and viable long term plan for her, there has been several attempts, there is one ongoing right now as i type this up involving "crowd" funding and Admiralty arrest warrants, with ownership contested it was never going to be a smooth ride. Protests to prevent her leaving did not materialise, and thankfully neither did any of the other "ideas" to prevent her removal some of which were illegal
Its very easy to view the whole Plymouth issue through rose tinted glasses with a naive hope of all will be ok at the end of the day BUT realistically it was not to be. the currently ongoing legal action may well bring about a favourable result and i think this would be a great outcome but i for one am not holding my breath
I enjoyed visiting her and the submarine HMS Onyx when on display in Birkenhead many years ago and it was a shame that it came to an end but when it did Plymouth became a liability rather than an asset! The crown was not interested as she had been decommissioned and sold privately (this aspect of her history is to this day disputed), Peel holding ended up holding the baby so to speak and she was berthed in Vittoria dock from then on. Interest in her seems to come and go but only a few years ago i rang Peel to enquire about her future (there was a lot of rumour at the time and i looked into it as i am a forum admin at ShipAIS), i was told that there had been several "offers" for Plymouth but all came to nought. Recently Peel announced that it had signed a deconstruction contract with an unnamed company operating in turkey, obviously this sale was always going to ruffle a few feathers (and did it!!) From a business standpoint its easy to see why this was a viable option, the ships age, environmental concerns, security and safety to name a few. Given that she has been in her current position for many years the costs have mounted and no one else was paying for it maybe her sale will go some way as to recoup some of the money spent.
Don't get me wrong i am in no way claiming that the whole saga is "by the book" and Peel have been the "lilliewhite boys" in it BUT realistically if there was no long term plan/money coming forward at the eleventh hour i cant really see another outcome
here's a selection of pics taken this morning...
UPDATE, THE SHIP IS NOW SCRAPPED AND HAS BEEN FOR OVER 3 WEEKS, PLEASE DO NOT DONATE ON THE "TRUSTS" WEBPAGE AS IT HAS NOT BEEN UPDATED TO SHOW THE FULL FACTS AND THE MAN WHO RAN THE CAMPAIGN HAS TO ALL INTENTS AND PURPOSES DISAPEARED!!!!!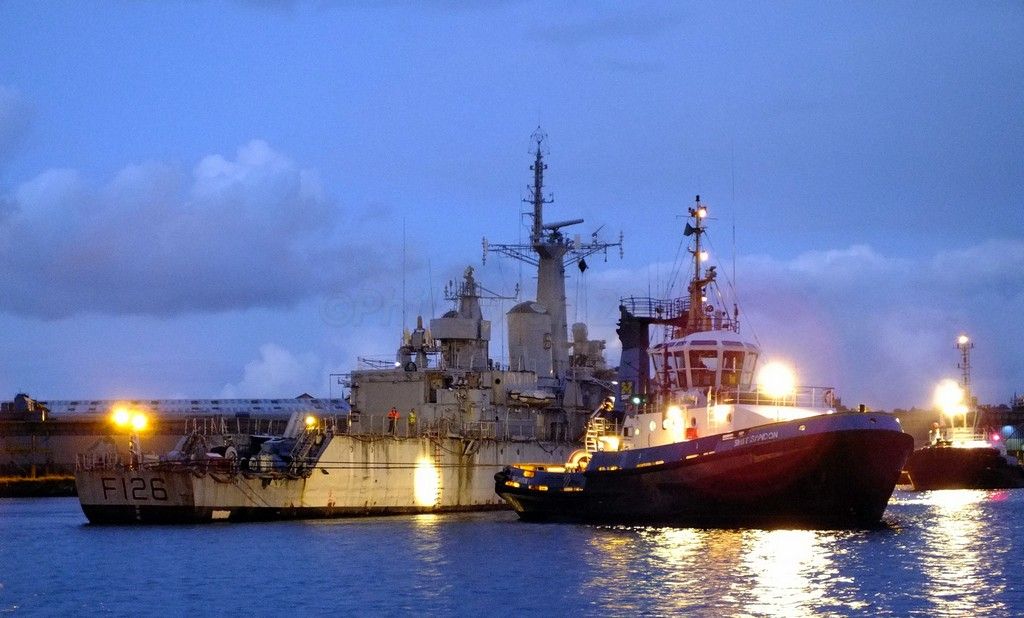 HMS Plymouth and Smit Sandon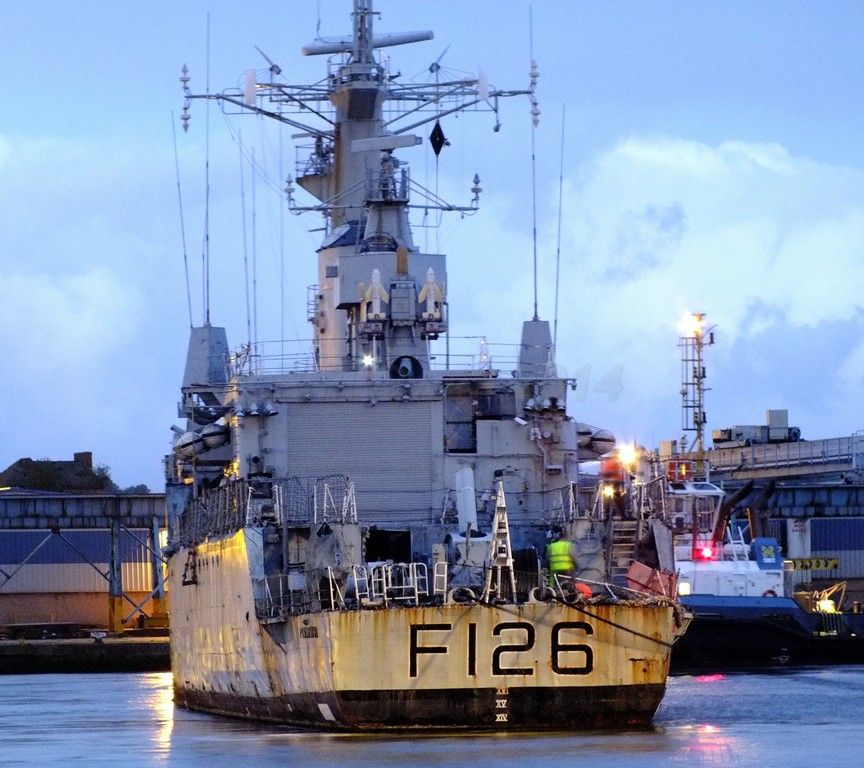 HMS Plymouth F126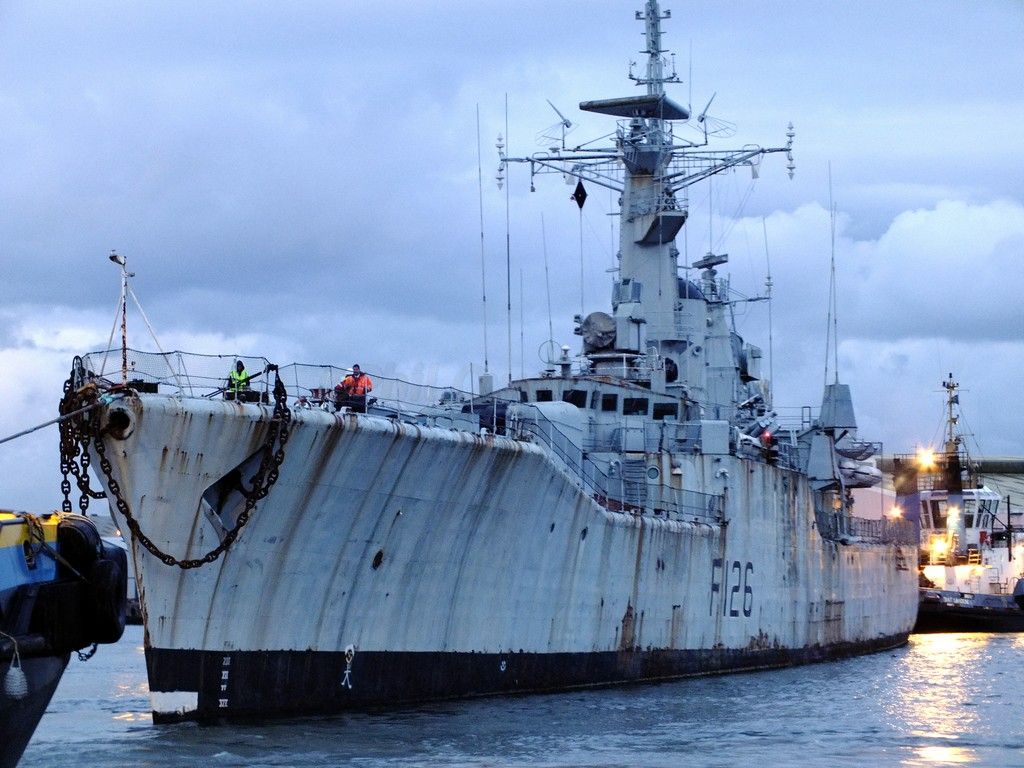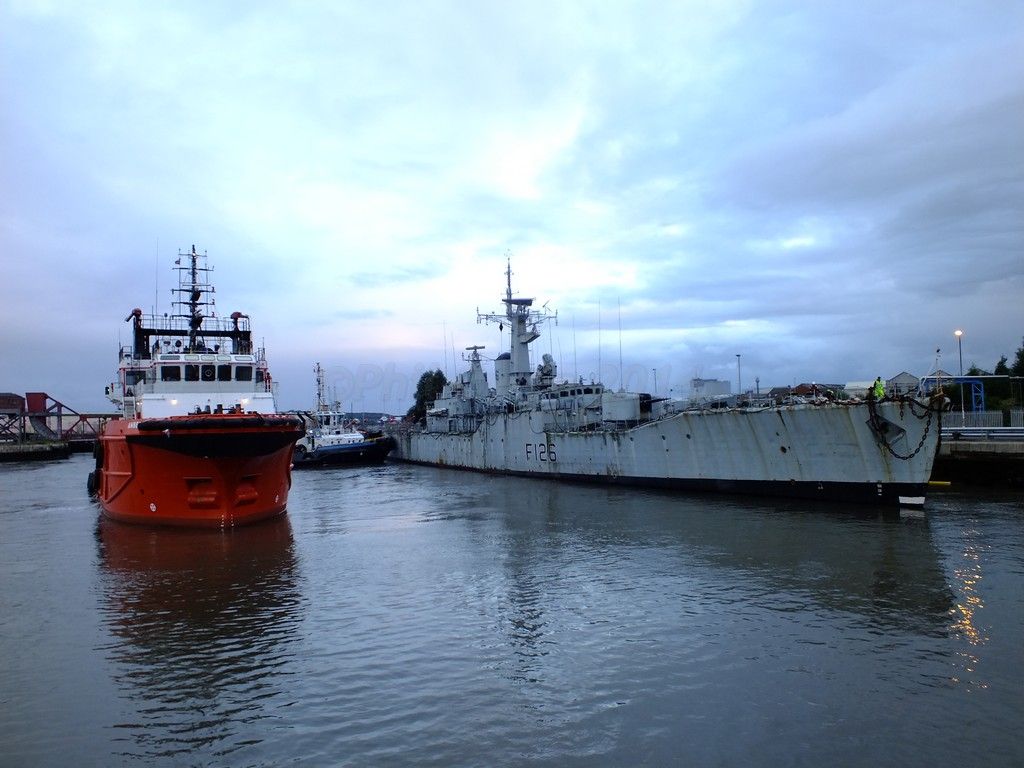 HMS Plymouth and Tug Amber2 in Alfred basin awaiting the tide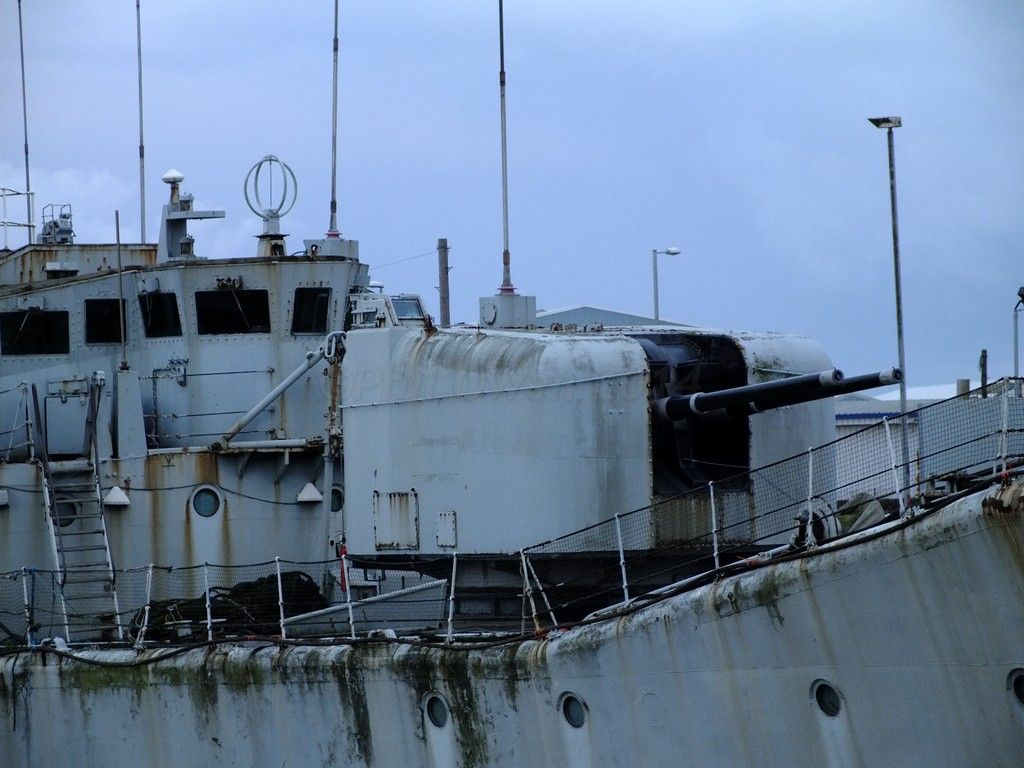 The soon to be lost BUT recovered towing chains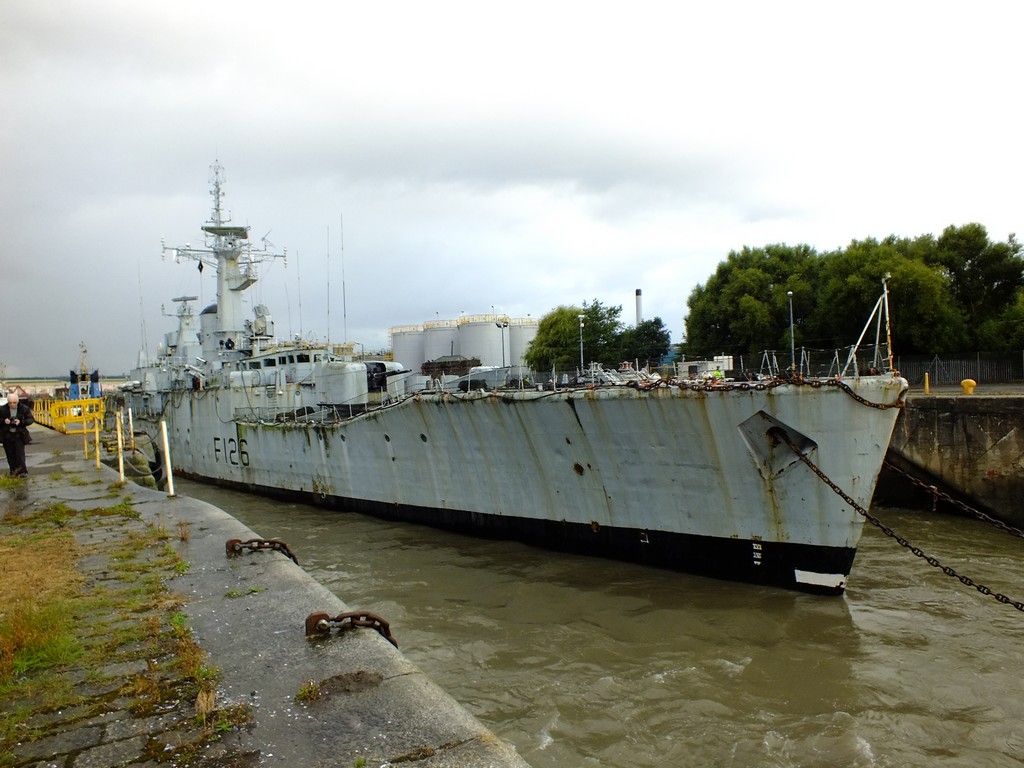 Exiting Alfred lock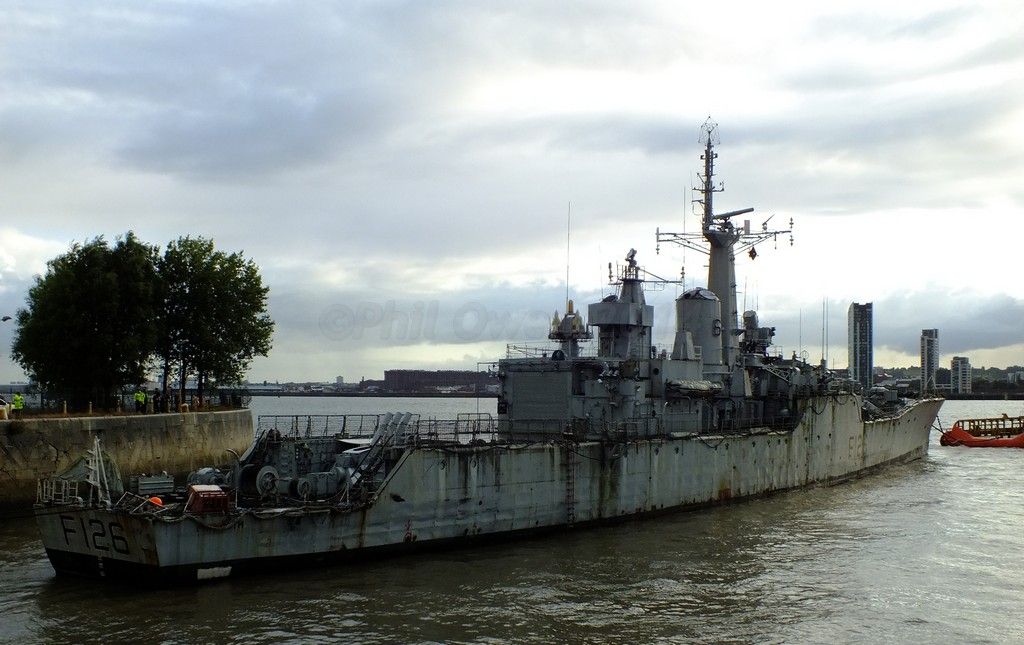 Despite her appearance she is still a great looking ship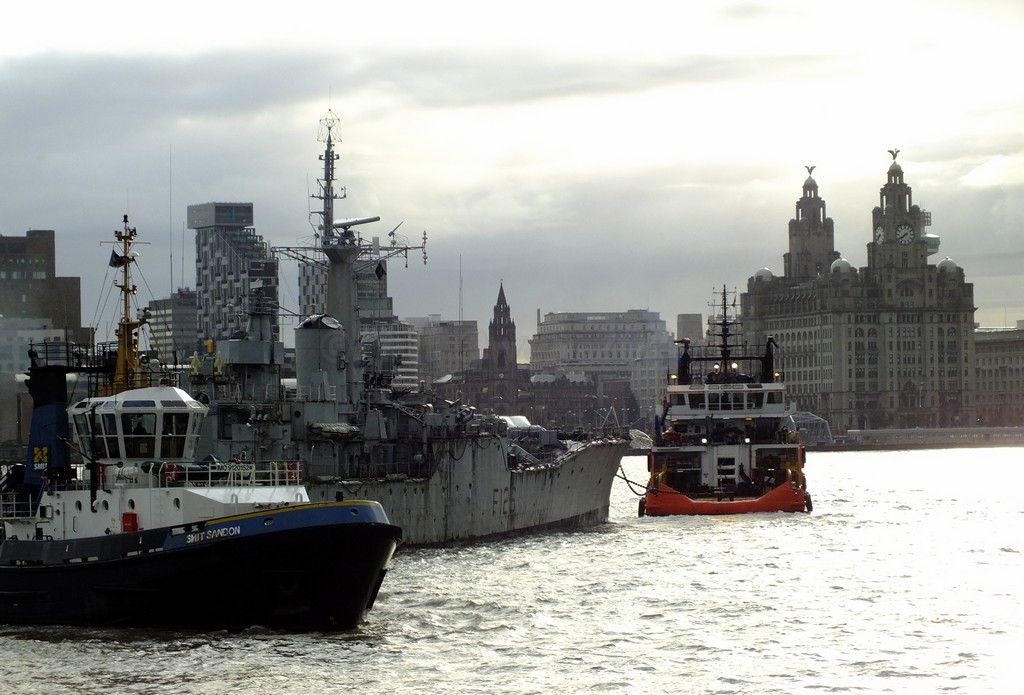 Did not expect the backdrop on exiting the lock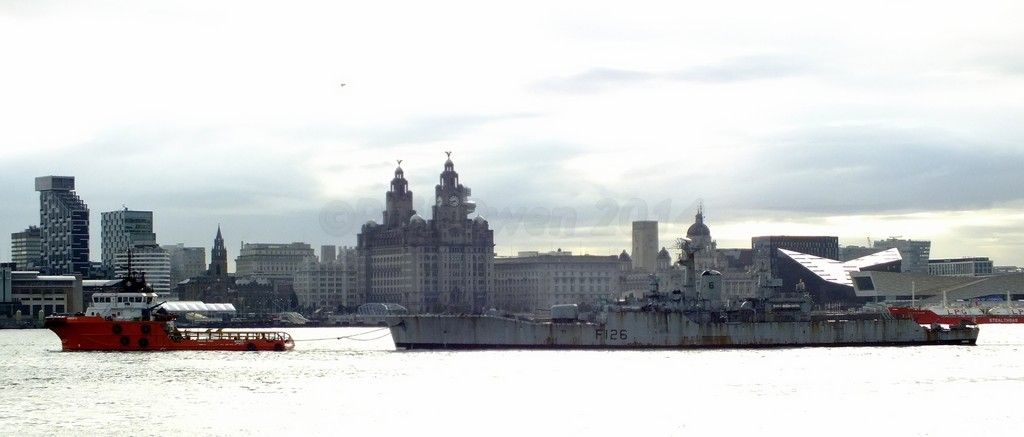 HMS Plymouth outbound