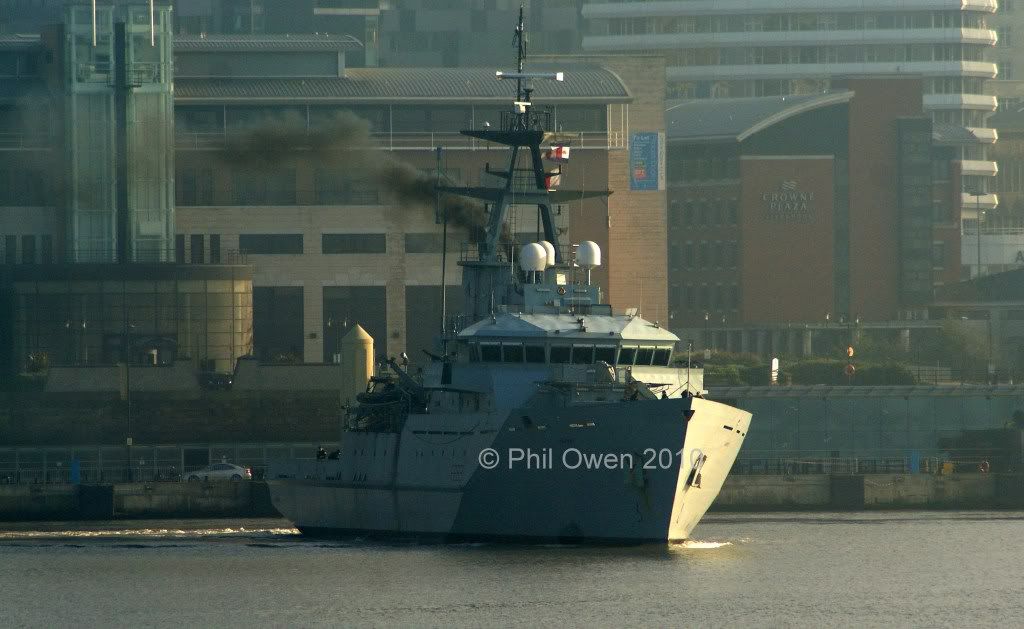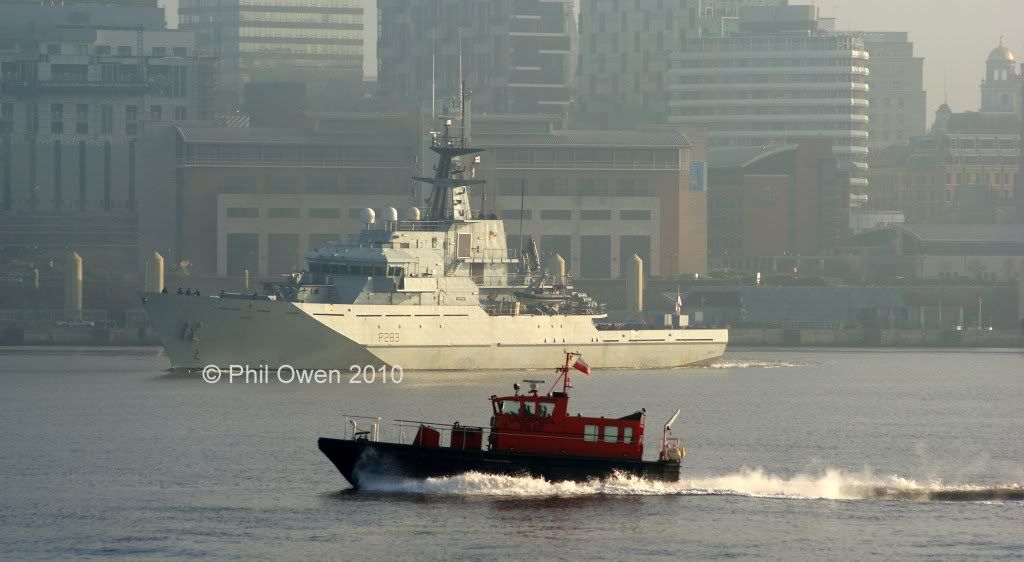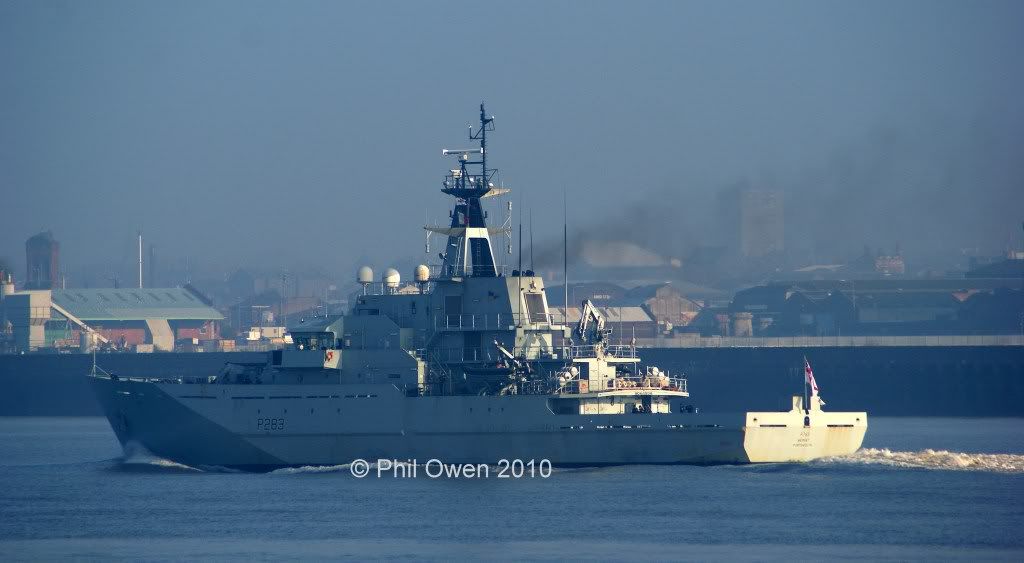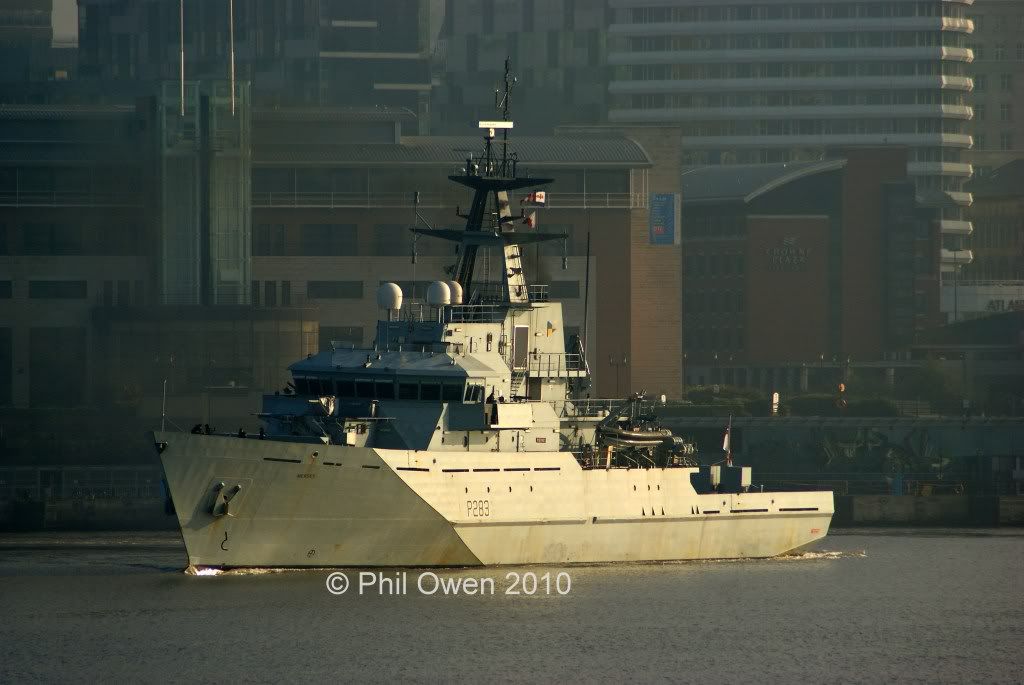 A rare visitor this year, not the vessel but the Royal Navy. River class patrol vessel HMS Mersey arrived late last week for a few days stay on the CLT at the pierhead. I believe she was open to the public over the weekend. She left this morning, pics here are of her pulling off the CLT and heading out.
Appologies for the intrusive copyright marks, anything i think is likely to be "stolen" will now be watermarked.
There are some people out there who are convinced they can make a tidy profit off other peoples work and sell other peoples images to newspapers and agencies............ITS THEFT!!!!!!!!!!!
I have never been too bothered letting people who visit my blog have an image IF they ask 1st and its not sold on, happens a few times a week. If anyone reading this has a blog or a website with images of a "naval" nature on them, have a browse to check they have not appeared elsewere without your permission as there are people out there who think its acceptable to use others pics for profit and credit.