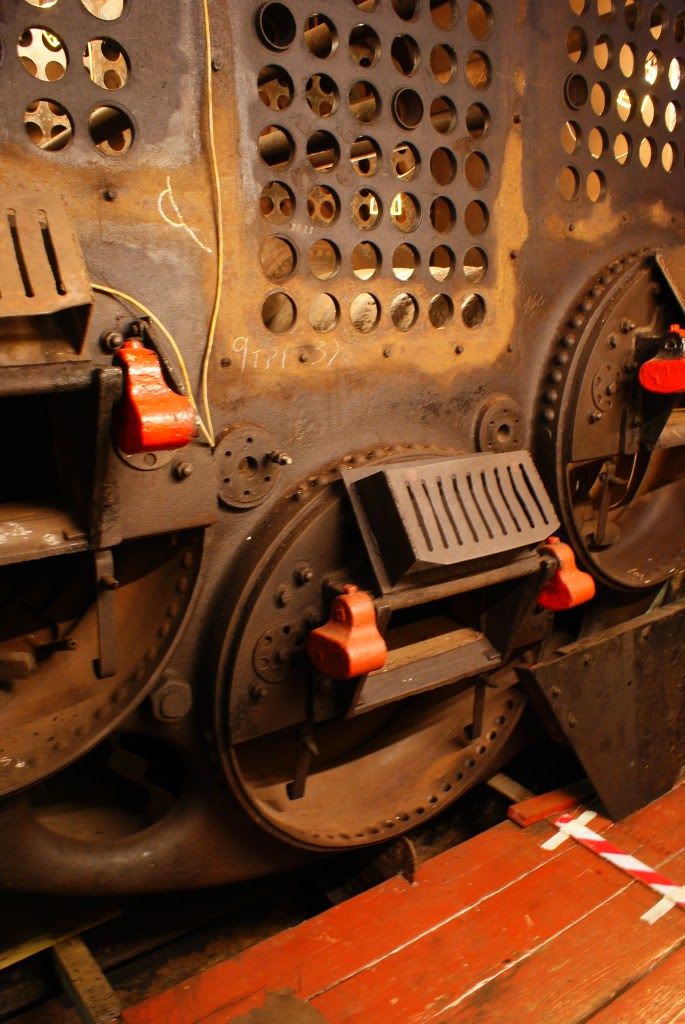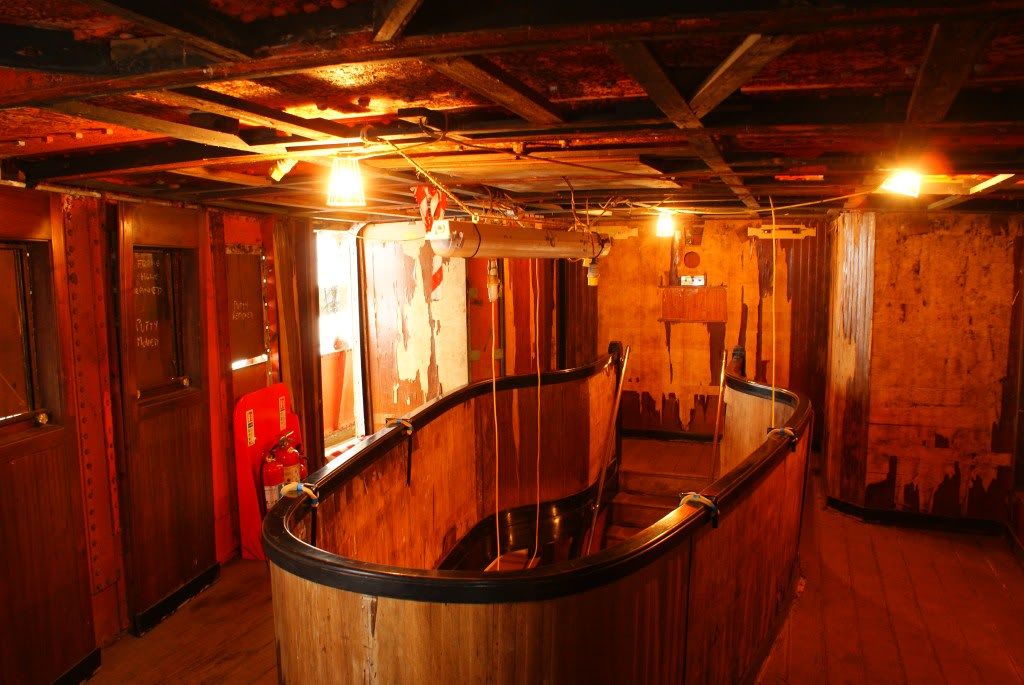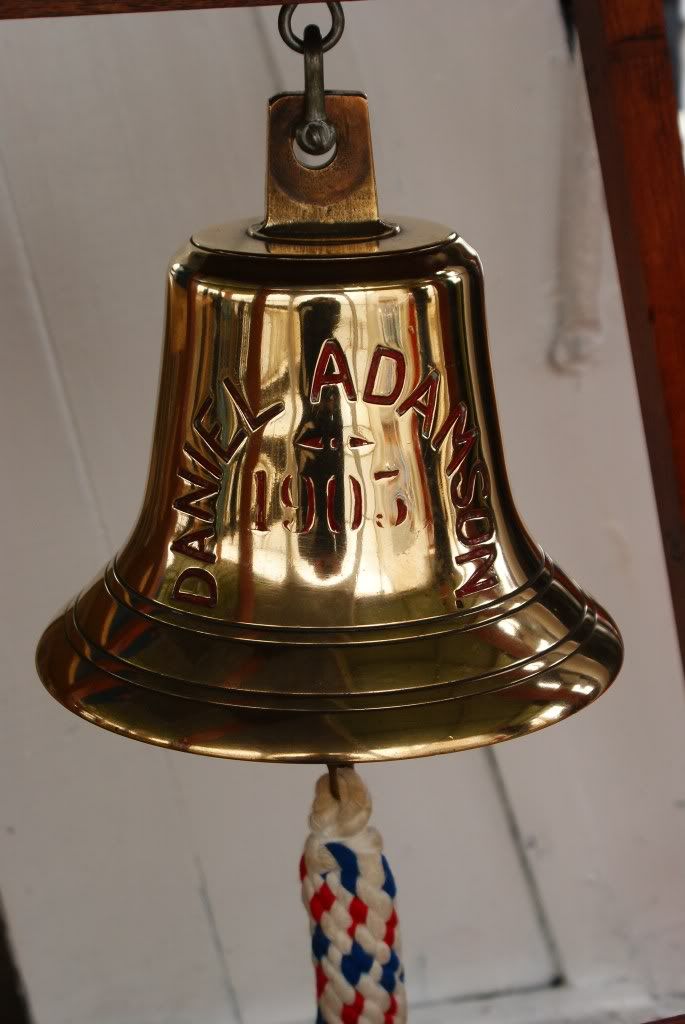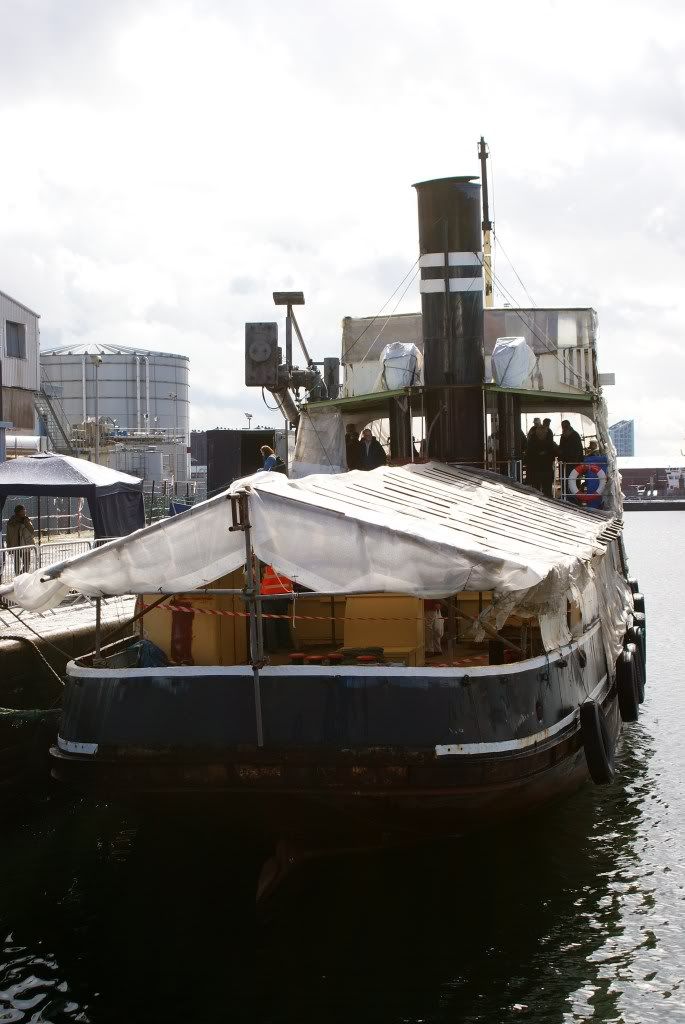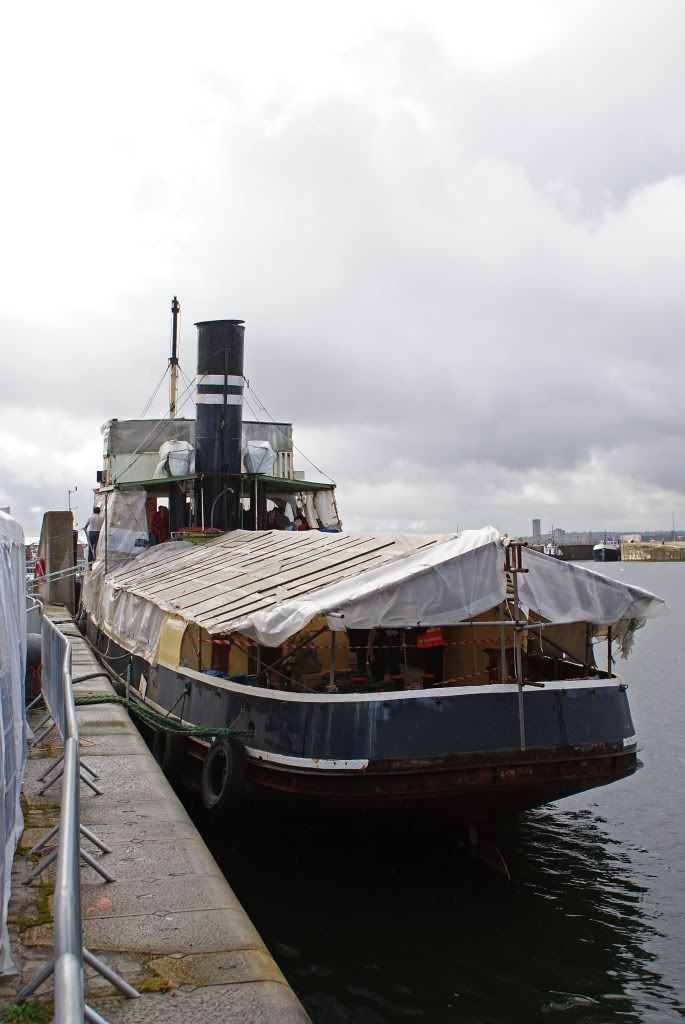 The Daniel Adamson preservation society held an open day yesterday in Liverpool docks. The Daniel Adamson is a Steam tug that was built in 1903. Despite the crap weather there was a big turnout, 2 1950`s buses were running tours of the Liverpool docks, the Daniel Adamson military band was playing and Paul Atterbury from the Antiques roadshow was there and gave a short speech.
The plan is to use the tug to run tours on the mersey when the work on her is finished, its all done by volunteers.
Have a look here for more info and maybe offer help or become a member.
http://www.danieladamson.co.uk/