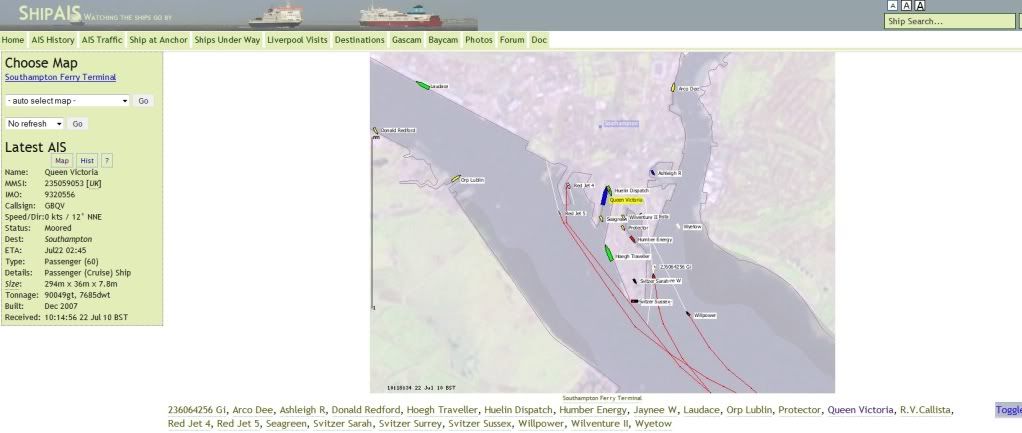 Cunards latest liner, the Queen Victoria is to visit Liverpool this coming Monday, 26th July.
She will be arriving around 08.30hrs and departing around 23.00hrs. Mersey ferries are running extra ferries throughout the day to view the ship, they are also running 2 ferries to go out to New Brighton to "meet and greet" the liner as she enters the River Mersey.
Hopefully the weather will be better than it has been for the past week or so but i not holding my breath.
All quoted times are subject to change or cancellation so dont quote me ;-)
Above is a screen shot from Shipais showing Queen Victoria`s current position in Southampton