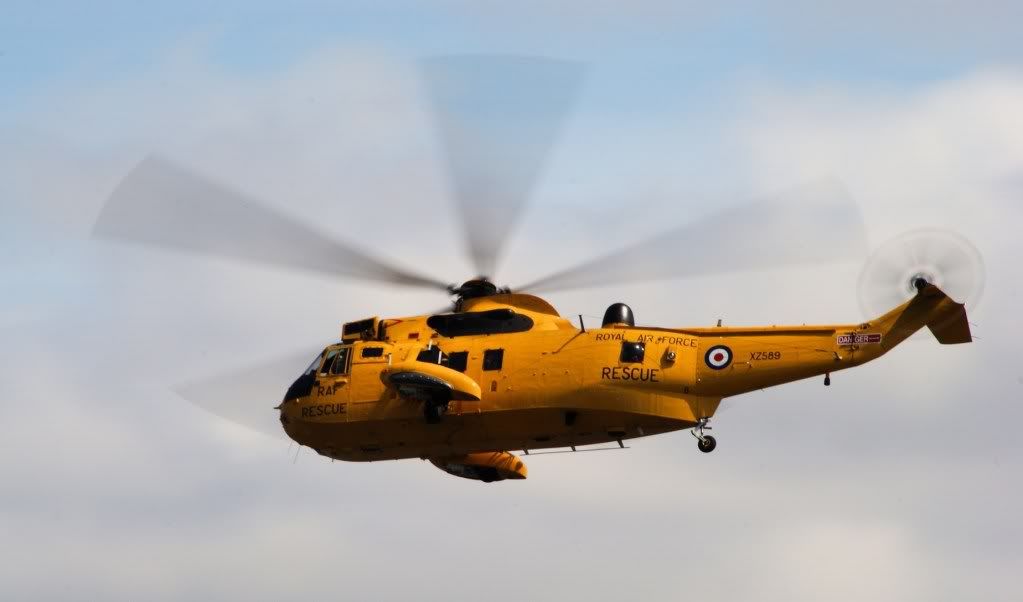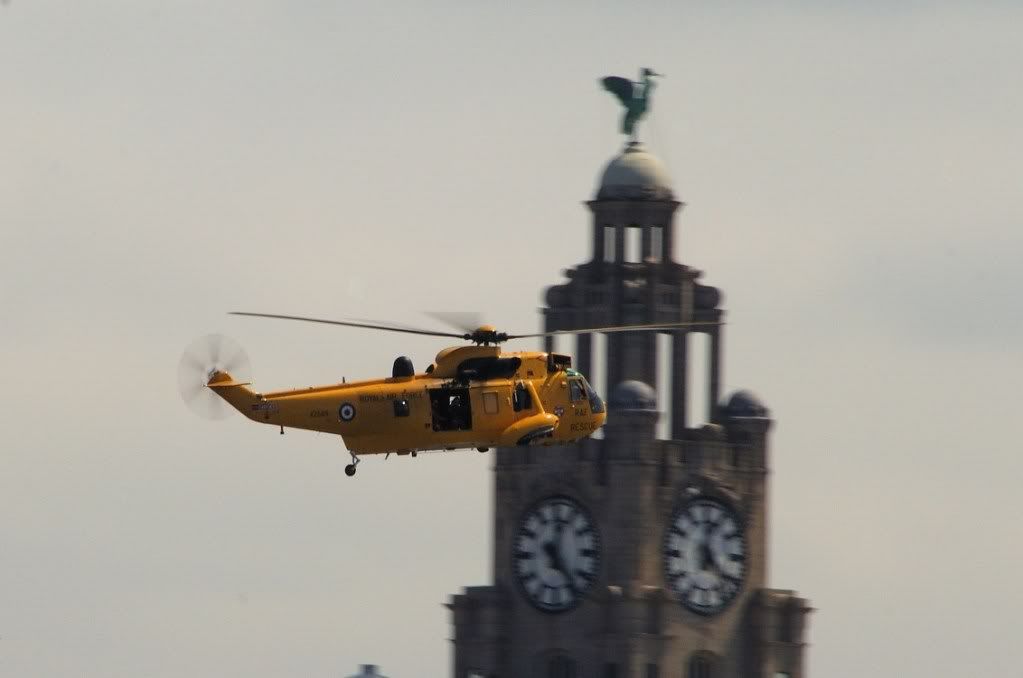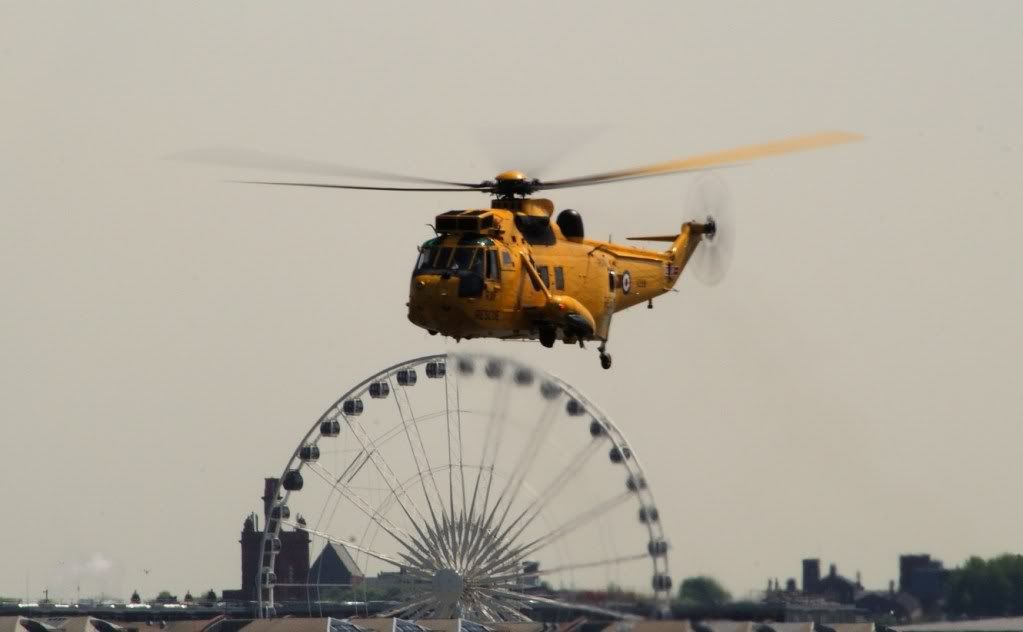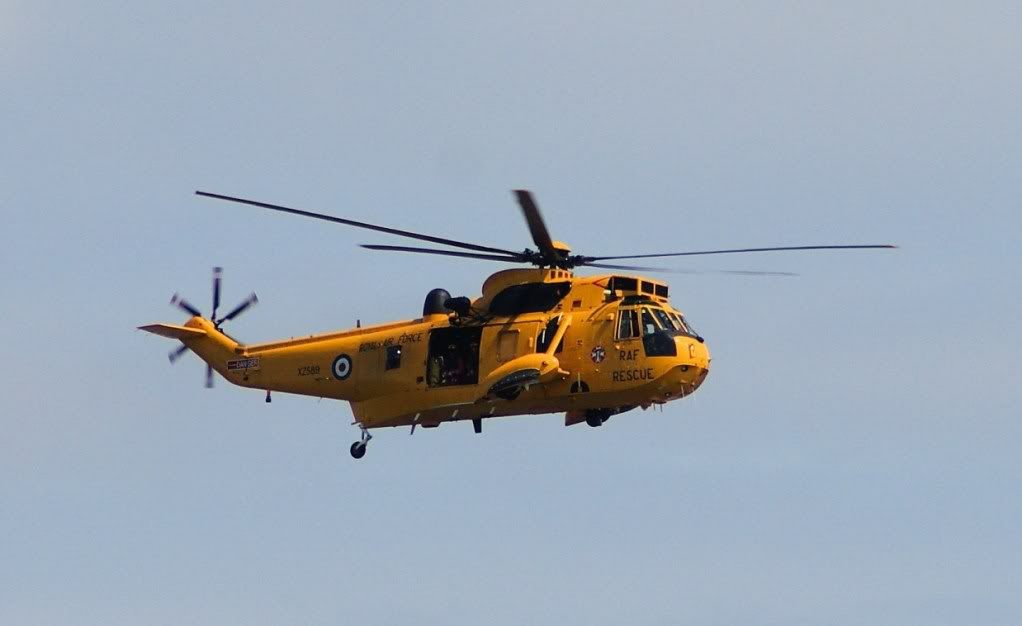 Heres a few more pics of the RAF Seaking that took part in the Fire and Rescue excercise on the River Mersey today.
Sea King HAR3 [E] RAF No 22 Sqn, C Flt/No 203(R) Sqn, Valley.
Had to edit some images as i tried to get some blur on the rotor blades BUT this meant a very high aperture, this showed a lot of dust on my cameras sensor! not impressed.